---

Stoughton Chamber
ANNUAL HOLIDAY PARTY!
Portuguese National Club
21 Railroad Ave, Stoughton
Monday, December 15
5:30pm - 9:30pm


As you see, the date has been moved up due to our Roast being so late in November, but little else has changed! We will still have an abundance of delicious food from our Chamber Member restaurants and food establishments, several items to be raffled and auctioned, and a great time to be had!!


Our Master of Ceremonies will be Michael Crawford, who is a professional Trivia host and owner of Crawford Media Consulting. our DJ will be the one and only Chris Zienko spinning the disks, with his colorful light show!


As usual, a huge thanks to Joanne Schneider for putting this successful event together, AGAIN!! We hope to see you all there!! The cost is $25.00 per person (table of 10 for $225.00) and includes an all you can eat buffet, delicious desserts and coffee


Something new this year will be a Caricature Artist and if you've never been to an event that had one, you don't know what you're missing. Not only is having your carica-portrait done fun, it also provides fun memories of the event.

Speaking of fun, our newest member, Fun Enterprises, will be providing the Caricature Artist.


---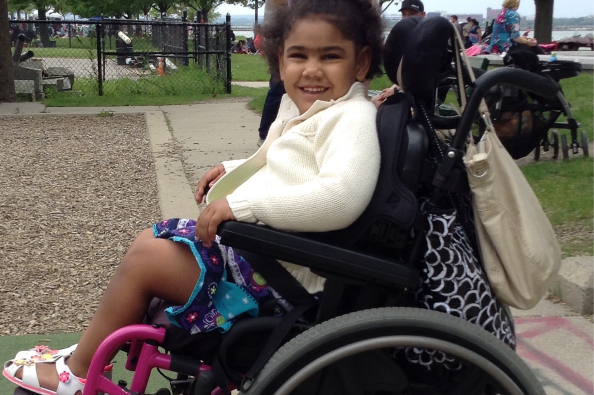 Handicap Van for
Gianna Rose


We are reaching out to our Chamber Members and Friends to help the Parkman Family (who have strong Chamber ties) purchase a handicap accessible vehicle for their amazing little girl, Gianna Rose. Gianna was born with an extremely rare brain condition that has been undiagnosed.

Her brain condition has caused many disabilities, including; Cerebral palsy, Epilepsy, and other medical anomalies, some to hard to pronounce. Gianna is, and always will be, wheelchair bound. She is a happy 4 year-old motivated little girl. Everyday we see more and more amazing developments!

Gianna requires frequent trips, weekly, to places like Children's Hospital in Boston, Lexington and Waltham for physical therapy and medical follow-ups. As she gets older it will become even more difficult to transport her, as needed.

Your Stoughton Chamber of Commerce Board of Directors voted unanimously to offer whatever assistence possible, including fundraising, reaching out to our Members and looking for whatever is out there for a proper vehicle to help the Parkman's provide transport!

For more information and/or to make a donation, please go to her GoFundMe page
---
Stoughton is geographically located in the heart of Eastern Massachusetts. Just 30 minutes in either direction from the city of Boston, the city of Providence, Rhode Island and the beauty Cape Cod, thereby benefiting from the vibrance of city life and the tranquility of a suburban community.

The Town of Stoughton cherishes both it's residential and business diversity and was the first to receive a State Proclamation as a No Place For Hate community. With a population of approximately 27,000 residents, Stoughton attracts all types of businesses including; retail, professional and industrial as well as cottage industry business such as the arts, entertainment and many fine restaurants! Stoughtonians take great pride in the accomplishments, diversity and friendly atmosphere we have all come to know.
---


SMAC Community Forum Show
Talking about the "9th Annual Doin It For Diane Fundraiser"
---
Stoughton Chamber Members
Please take this important survey


---
If you want to see why Your Business
should join the Chamber

then watch this 3 minute video!!
---
A Video Presentation of the
2012 ANNUAL MEETING
Hosted by The
N.E. SINAI HOSPITAL


(click on the video)
---
A Video Presentation of the
2010 "DOIN' IT FOR DIANE"
Food Pantry Fundraiser

The 7th Annual Food Pantry Fundraiser
sponsored by
The Stoughton Chamber of Commerce
and the
Food Pantry Foundation of Stoughton, Inc. (501c3 non-profit)

was a huge success, raising over $21,000.00 for our two pantries!!

Doin' It For Diane Website
---
A Video Presentation of the
2010 CHAMBER HOLIDAY PARTY



---
"The Chamber is Doing Great Things"
(Read what others are saying about the Stoughton Chamber)
---

When a customer presents their
SCC Preferred Customer Card (PC Card)
at time of checkout they will be entitled to a predetermined discount
each and every time they shop!!

The PC Card reminds your customers that by shopping locally
they can benefit through continued savings!!

The 2014 SCC Preferred Customer Card
is available at any of the participating merchant locations!
and this hear the Card is
FREE!
So, Watch for it!

Click Here for a Printable List of
Participating PC Card Merchants

This is a Win-Win-Win Program
for our chamber, our members, and our community!!
---
Affililiation between the SCC and the NVCC
The Stoughton Chamber of Commerce (SCC) and the
Neponset Chamber of Commerce (NVCC)
have renewed their affiliation.
For details, please click here
---

The Chamber offers a tiered membership plan:
Associate Member
Bronze Member
Silver Member
Gold Member
We also have two honorary membership types:
Lifetime Member - Someone who had been a member for many years and has either retired or closed their business.
Honorary Member - An honor bestowed upon someone who is a "Friend of the Chamber"

Click Here for
Stoughton Chamber Application
The Chamber of Commerce is an organization represented by its members. Along with the Officers and Board of Directors are the very important Committees.
Committee members are often a mix of board members and chamber members who discuss the topic of their respective committee and report back to the Board of Directors.
Getting involved with a Committee is a great way of participate along with your colleagues and be a significant asset to your chamber! It's easy and enjoyable and with enough participants the workload is really rather small.



Click Here to read the current copy of the
SCC Monthly NEWSletter
---


---
The Stoughton Chamber of Commerce
Now Takes Credit Cards!
Pay for your membership online!
Click Here to Go to our PayPal Page
---

For News, Events, Marketplace, right at your fingertips

Town Website | Stoughton History | Mass.gov | Movie Times | TV Listings | Sports | Stocks | Boston Globe | Stoughton Media Access Corp (SMAC) | Stoughton Journal | Mass Lottery | Dictionary Online | E-cards | Comics | Free Games | News Links | MBTA Stoughton Schedule | White Pages | Yellow Pages |

Consumer Links
arts & museums | consumer info | cool sites | entertainment | food
music | news and weather | shopping | sports | travel | TV & Movie


Stoughton Chamber of Commerce
Box 41, Stoughton, MA 02072
781-297-7450 chamber office
781-344-1747 Fax
chamber@stoughtonma.com
---
Home | About Us | Calendar | Members | Member Application
Links | Pictures | Contact Info | Newspapers | Town Site
Schools | Library | E-mail
---